2017 Land Pride ZSR60 - 23 HP
Call for Price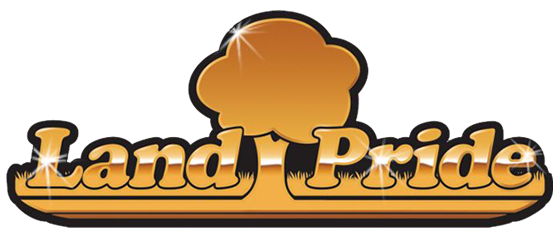 ---
Overview
---
Description
The ZSR Series Zero Turn Mowers are a 'Super' Razor for those small acreage homeowners who want just a little more. The ZSR offers a wider deck choice, larger rear tires, a floating front axle and 'commercial' quality gears in the wheel motors.



The floating front axle is a great feature for rolling and undulating terrain. While in the float position, typically all four wheels will be in contact with the ground, giving you a smoother, more comfortable ride than most Zero Turn Mowers can offer. In the rigid position, the axle allows you to hang the left deck side over the curb for a clean cut.
Features
1 1/2" to 4 1/2" Cutting height: Provides a good range of cutting heights in 1/4' increments for any type of turf grass.
Narrow drive tire stance: Provides good maneuverability. Allows for tight turns, yet gives a very stable platform over uneven ground.
High ground speed: Can mow a lot of grass in a short time.
Adjustable steering levers with comfort grip handles: Wide range of adjustments to accommodate almost any size of operator. Grips are designed for operator comfort and sustained productivity.
Stronger clean frame design: Integral frame and hydraulic reservoir construction reduces component clutter under the seat for easy cleanout and service access.
Single welded 10 gauge deck frame with reinforced edges: Makes a stronger deck and reduces unwanted flex.
Rapid deck height adjustment: The foot operated with spring assist deck lift and deck stop locator makes for a quick and easy precise cutting height adjustments.
Easy clean-out deck top: Deck allows air and debris move across the top for improved belt cooling and easy clean out.
Mid-mount deck design: Puts deck closer to operator's line of sight for more efficient and precise operation.
Floating deck design: Chain suspension design provides excellent flotation over uneven terrain.
Four anti-scalp rollers: Two located on deck ends and two located toward mid-decks keeps scalping to a minimum.
Hydro-Gear Zero-Turn Transaxle drive unit on each rear wheel: Each rear wheel has an integrated hydrostatic transaxle containing a pump with fan for cooling and drive motor. These units are self contained and maintenance free except for changing hydraulic filters.
Wide rear turf tread tires: Offers excellent ground flotation and gentle on turf grasses.
Front ribbed tires mounted in heavy duty pivoting caster forks: Provide for a quick and durable turning response.
Electric clutch control: Provides an easy smooth engagement of the mower blade drive system.
Single Kevlar drive belts: Drive belts made with Kevlar™ fiber provide long belt life. One hydrostatic pump drive belt and one deck drive belt is easier to maintain and not as expensive as multiple belt designs.
1 3/8" blade spindles mounted in ductile iron housings: Blade spindles and spindle housings are designed to handle heavy shock loads.
Accessible blade spindle zerks: Makes greasing the blade spindles easy.
Heavy duty heat treated Fusion® high lift blades: Made from highest quality .25" thick fusion treated steel for high wear and increase blade life. High lift design stands grass up before cutting.
High blade tip speed: Provides a clean quality cut. (18,300 fpm and higher)
Electric start with choke control: Keyed ignition and manual choke control are placed for one-handed starting convenience.
Engine oriented for easy access: Oil dipstick, oil drain ports, air filter, oil filter, spark plugs, choke and throttle can be serviced from the rear verses the side.
Center mounted rear engine: Provides maximum mower stability, easy service access, increased leg room, and increased air flow around engine fins to extend engine life.
Engine Specifications
Mower Model: ZSR60
Engine Manufacturer: Kawasaki
Horsepower: 23
Engine Model Type: FS691V
Max Torque @ 2400 rpms: 40.9 ft. lbs (55.4 N.m)
Charging System: 12-volt, 15 amps
Starter: 12-volt Electric Starter
Ignition: Keyed 12 volt electronic system
Governor: Mechanical
Fuel Type: Unleaded gasoline with octane rating of 87 or higher
Oil Cooling: Without
Engine Cooling: Forced air cooled, Fly-wheel fan
Engine Type: 4-stroke OHV, V-twin cylinder, gasoline
Number of Cylinders: 2
Displacement: 44.3 cu. in. (726cc)
Compression Ratio: 8.2:1
Spark Plug No.: BPR4ES (NGK)
Oil Capacity with Filter Change: 2 US quarts (1.9L)
Oil Type: SAE 10W-30
Oil Filter Part No.: 831-073C
Fuel Filter Part No.: 831-031C
Air Filter Part No: 831-074C
Hydrostatic Transaxle Specifications
Transaxle Model Nos.: ZT-3100™
Gear Type: Cut Steel Gears
Number of Wheel Lugs: 5
Traction Drive Type: Dual Hydrostatic Transmission
Hydraulic Motor/Pumps: Two variable displacement, axial piston type.
Hydraulic Motor/Pump Drive: V-belt drive from engine crankshaft
Hydraulic Oil Type: SAE 20W-50 engine oil
Hydraulic Oil Capacity - Per Side: Total = 78 to 80 fl. oz.to fill transaxle and expansion tank to cold fill line (75.7 fl. oz. to fill transaxle to top port plug + 4.3 fl.oz. to cold fill line in expansion tank)
Hydraulic Oil Filter No.: 831-060C
General Specifications
Weight with deluxe seat: 915 lbs.
Width of Cut: 60"
Cutting Height: 1 1/2" to 4 1/2" In 1/4" increments
Trim Capacity (left side): 6"
Overall width Chute down: 73 3/4"
Overall Length: 78 1/4" with hitch plate
Tire-to-tire width: 48"
Overall Height Top of folded ROPS: 50 1/4"
Overall Height Top of unfolded ROPS: 70 1/4"
Certified ROPS: Standard
Drive Tires: 5-bolt, 20 x 10 -10 Turf Tread
Front Tires: 13 x 5 - 6, Ribbed tread with roller bearings
Hour Meter: Standard equipment
Fuel Capacities: 12 US GAL
Steering Type: Hydrostatic Twin lever steering provides independent control of each drive wheel.
Twin Lever Steering Controls: Speed, forward, reverse, brake, and turns.
Steering Turning Radius: True zero degree. Turns with counter-rotating independent drive wheels.
Brake Service: Hydrostatic dynamic braking.
Park Brake Type: Manual activated over-center lever to pawl over cog wheel.
Ground Speed: Forward: 0-7.2 MPH Reverse: 0-4.5 MPH
Motor Drive: Single V-belt with electric clutch and manual take-up idler pulley.
Wheel Drive: High torque piston type planetary reduction motors
Electrical Operated Logic-Control Safety Features: Electric logic-control system governs blade engagement, forward & reverse motion, engine starting & running, and parking brake functions.
Evaporative Emission Control System on EPA Compliant Mowers: This equipment uses a sealed fuel system which incorporates a non-vented fuel cap. Evaporative emissions are vented to the engine where they are combusted during normal engine operation.
Seat Options: Deluxe cushion seat with arm rests.
Mainframe Construction: Welded steel
Front Caster Wheels: Free turning with greasable roller bearings.
Front Caster Fork Construction: 5/16" steel.
Deck Thickness: 10 Gauge decks with 11 gauge doubler plate and 3/16" reinforcement plate connecting spindle housing mounts
Box-Section Reinforced Front Edge: 10 ga. thick
Deck Trim Edges: Solid 1" x 3/8" steel bar for reinforced trim edge & doubled plated 10 Gauge front edge.
Deck Housing Depth: 5 3/16" deep, (room for high-capacity mowing)
Deck Lift: Foot-operated deck height adjustment with locking pin for setting height.
Hand Operated Controls: Ignition switch, throttle lever, control levers, park brake, blade engagement switch, choke knob and Fuel Tank Selector Valve.
Indicators: Engine warning light and hour meter for engine run time.
Cup Holder: Two cup holders molded into the left side fuel tank. Accommodates nearly any cup size.
Cutting Height Adjustments: Height adjustment in 1/4" increments from 1" to 5".
Mowing Blade Type: 3 Heavy-duty, heat-treated, high-lift steel blades
Mowing Blades: .25" x 2 1/2" x 20.9"
Blade Tip Speed: 18,700 FPM
Blade Drive: Single B-Section belt drive to all three spindles. Spring loaded take-up idler pulley.
Blade Spindles: Machined ductile iron housing, 1 3/8" diameter high carbon steel shafts and greasable ball bearings.
Deck Suspension: Four point suspension from frame by mechanical linkage with counter balance springs.
Anti-Scalp Rollers: 4 Anti-scalp rollers to improve flotation in rolling and uneven terrain.
Warranty
Overall unit: 4 years limited warranty on Parts and Labor.
Kawasaki Engine: 3 years limited warranty through Engine manufacturer.
Briggs & Stratton Engine: 2 years limited warranty through Engine manufacturer.
Hydraulic Wheel Motors and Pumps: 3 years on Parts and Labor.
Evaporative Emission Control System: 2 years limited warranty from point of first retail sale. Land Pride warrants to the original purchaser and any subsequent purchaser that this new non road equipment, including its Evaporative Emission Control system, is designed, built, and equipped so it conforms at the time of sale to the original purchaser with the requirements of Code Of Federal Regulations title 40 part 1060, and is free from defects in materials and workmanship that may keep it from meeting these requirements. Land Pride will repair or replace free of charge any of the components listed on page 58 which Land Pride determines to be defective.
Front Edge of Mower Deck: Limited warranty against all defects in the deck which results in the front edge of the deck being bent into the blades for the entire length of ownership by the original purchaser.
Frame: Frame breakage through the entire length of ownership by the original purchaser.
Blade Spindle bearings: 3 years Parts and Labor.
Front Caster Wheel Yoke Bearings: 3 years or 1200 hours Parts and Labor
Battery: 1 year limited warranty.
Rental Units: Limited warranty on all materials and workmanship for a period of 90 days.
Belts, blades, and tires: Considered wear items.
Filters and Plugs: Considered maintenance items.
Specs
Engine
Engine Manufacturer

Kawasaki
Horse Power

23 hp
Engine Type

FS691V
Displacement

44.3 cu.in. (726 cc)
General
Transmission

ZT-3100™ Dual Hydrostatic Transmission
Wheel Size

Drive: 20 x 10 -10; Front: 13 x 5 - 6
Fuel Capacity

12 gal.
Deck
Deck Size

60 in.
Discharge Type

Side
Related Products
Call for Price
Call for Price
Call for Price